Hope you're having many nice moments throughout these odd quarantine days, and finding little things to make you smile. Just popping in with some pretty things for you to look at, to inspire you to have fun with your outfits, even if they're only being worn at home right now. We're all facing a lot of unknowns, but one thing I know for sure: comfy clothes are where it's at!
It is possible to stay comfy, cozy, and super cute, all at the same time.
Our wonderful Shop Stylist, Gwen Stacy, has been putting together lots of fun & fabulous stayin' home outfit ideas for you (don't worry; she's working alone at our closed boutique, keeping herself safely socially distanced). I wanted to share one with you today.

Gwen's Retro Cute, Casual Lounge Look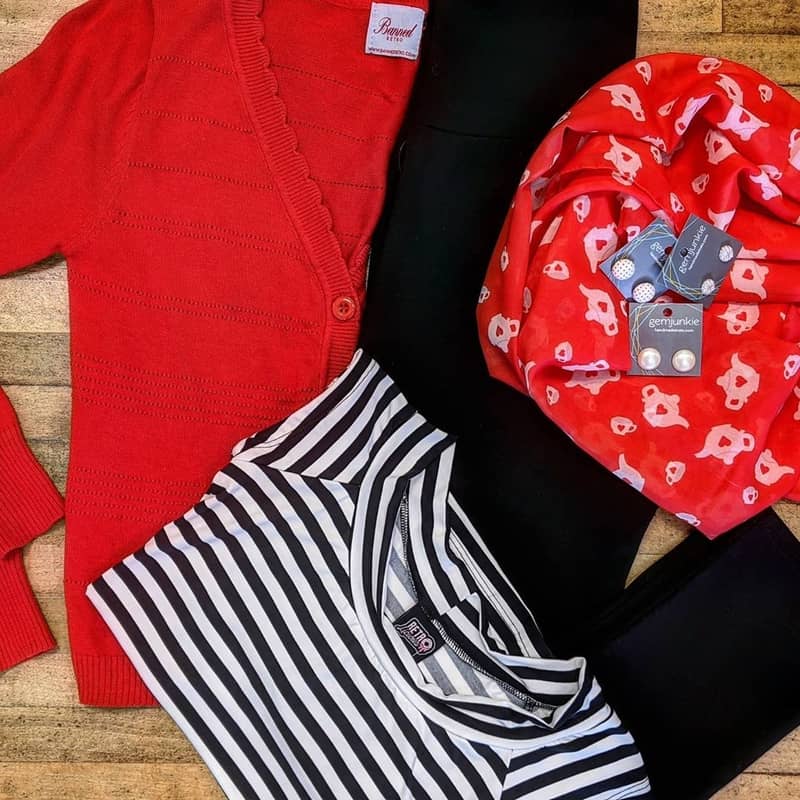 I find that putting on something a bit nicer than grubby sweatpants makes me feel better, helps me be more productive, and just reminds me to take time for a little self-care. And if all you want to do is binge-watch your favorite shows in clothes that wrap you in cozy comfort, this outfit is fantastic for that, too. No matter what you're doing or not doing, there's no judgement here. ❤
The best lounging at home outfits start with stretchy pants, right? Our vintage inspired version of "athleisure" wear starts with the amazing Audrey leggings. We like to call these our "fancy yoga pants." They are so, so comfortable – super stretchy and soft, with a wide, high waistband that flatters you beautifully. They look like pants, but feel like leggings!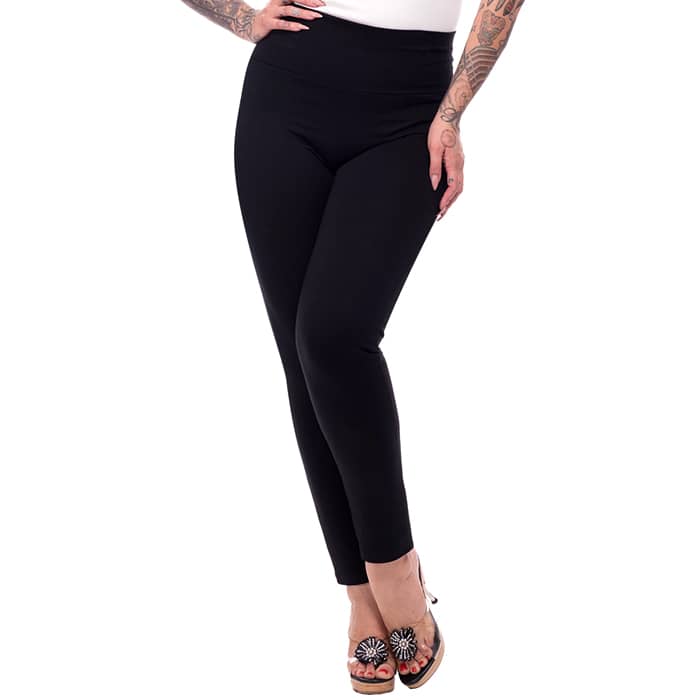 Next, add the softest tee imaginable, like this classic striped boat neck top! So cute! Who doesn't love a great little black and white striped top? Great for staying at home, and also great for wearing with pretty much everything everywhere, once you're out and about again.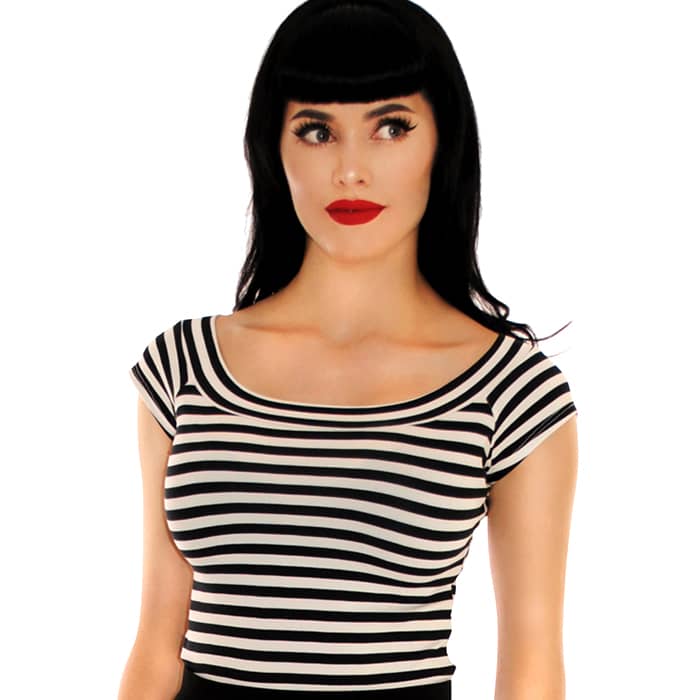 A bit chilly, or just need some extra snuggly softness (and who doesn't right now)? Layer with a light sweater, like this sweet scalloped cardigan in cheery cherry red.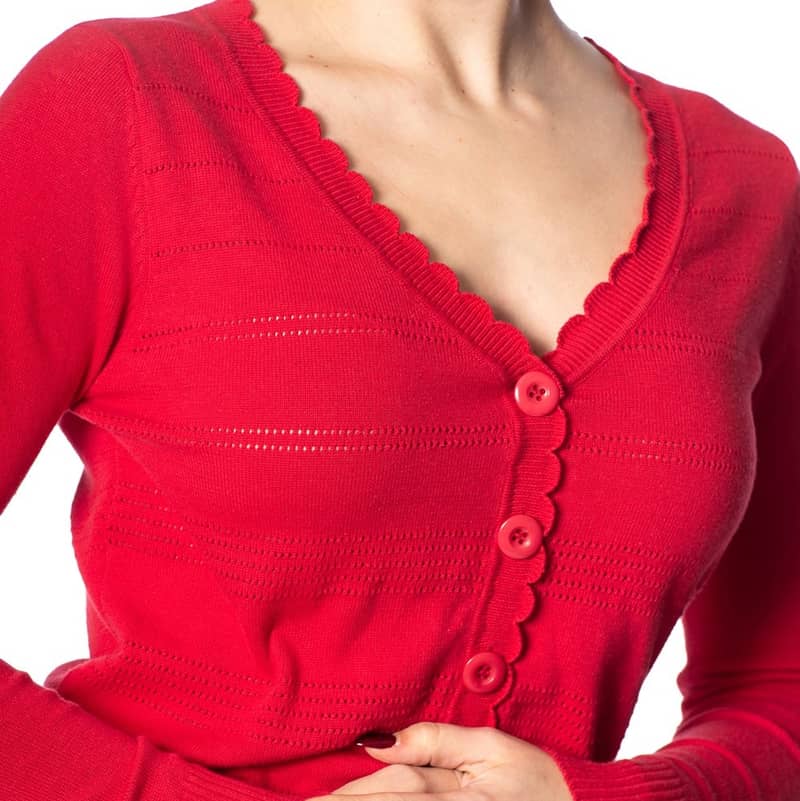 Lastly, a soft scarf to complete this cozy look. The Rosy Lee teapot print scarf, featuring the most adorable print ever, is large enough to tie around your neck, drape over your shoulders, or wrap around your hair, if it's gotten a bit unruly lately.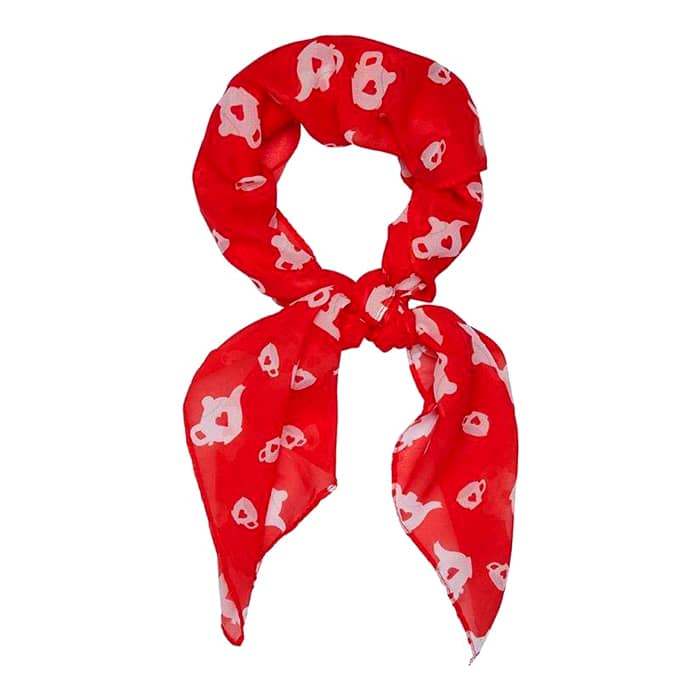 I hope this little retro fashion break brightened up your day! Follow us on Instagram for more outfit ideas like this, including styling & fit videos.
Stay well and stay cute (if you want to – again, no judgement)!
Shop our Comfy, Casual Tops to perk up your quarantine wardrobe
& look fab on those Zoom calls!
All U.S. orders are shipping free!